UNC MPA student Shane Digan shifts career interest from city planning to local government management in new opportunity with the Town of Holly Springs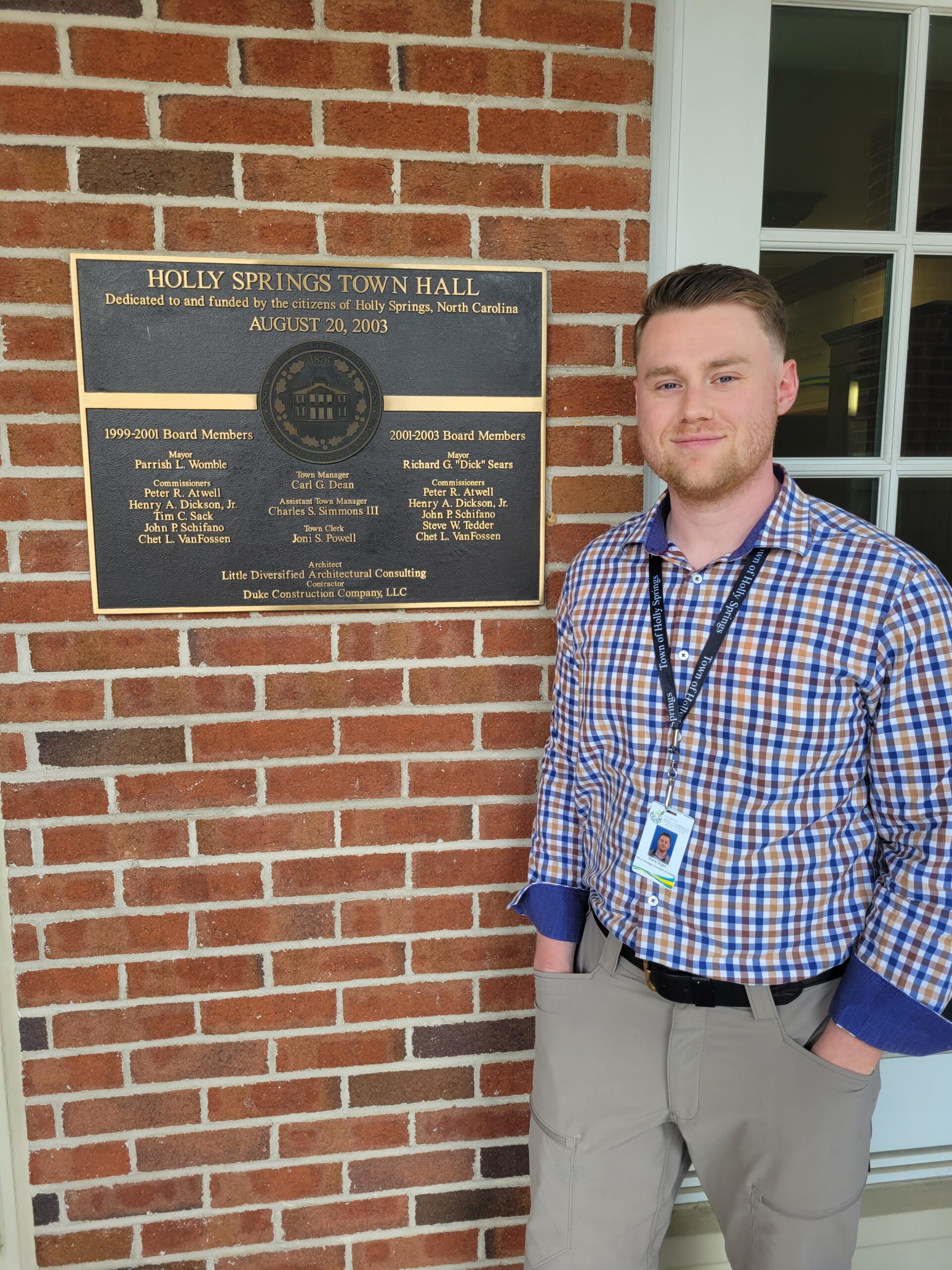 This post was written by current UNC MPA student Shane Digan.
---
Hello all!
My name is Shane Digan and I am completing my Professional Work Experience (PWE) with the Town of Holly Springs, NC Budget, Innovation, and Strategy Office this summer as I pursue my MPA degree.
I am originally from upstate New York, growing up in Tivoli and graduating from the State University of New York at Oneonta with a degree in Geology and International Studies. I remained in Oneonta for three years following my graduation in 2019 working for the Otsego County Planning & Solid Waste Department. I started as an intern while a student and progressed to Planner-Trainee, Planner, and finally Solid Waste Coordinator. While in Oneonta I also served on the Oneonta Planning Commission.
Otsego County hired its first-ever administrator while I was employed there, which helped spark my interest in local government management. I had considered pursuing the planning field further or even state government, but as I learned more about the role of an administrator or manager, I realized that is what I wanted to do. That decision led me to UNC-Chapel Hill. My experience at the School of Government has further cemented my interest in local government management through courses, professors, ICMA, conferences, and peers. I live in Carrboro with my girlfriend Sierra and volunteer with the Boy Scouts of America.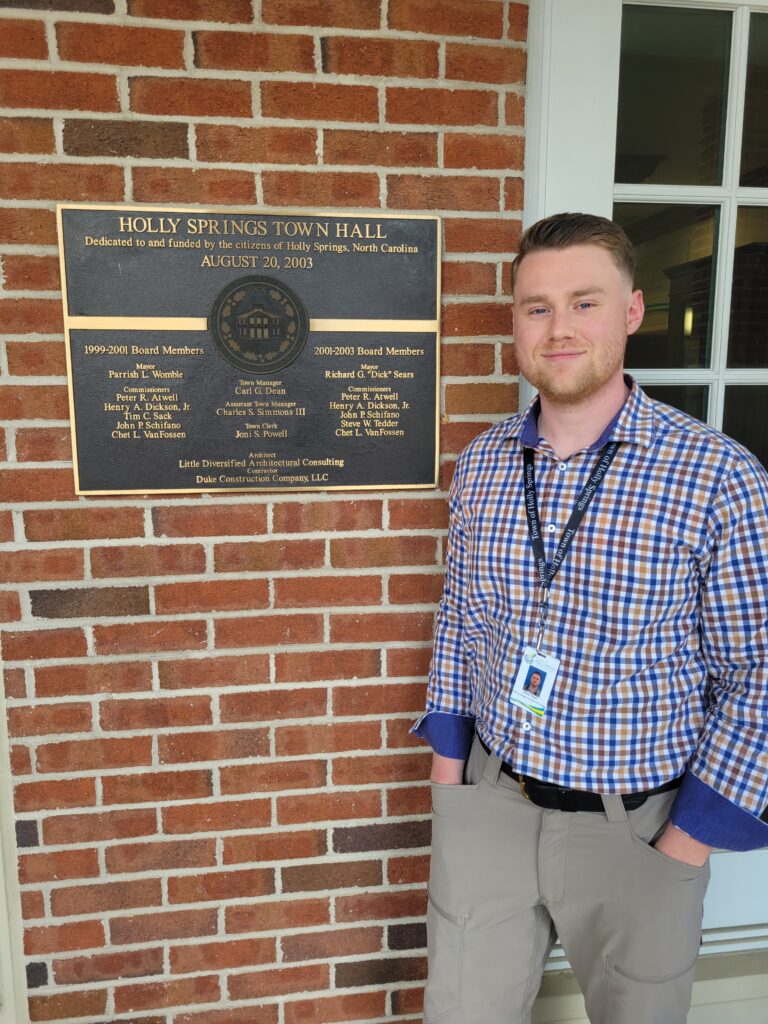 I am currently gaining valuable experience through my work with the Town of Holly Springs. The Town is going through an exciting period, experiencing rapid population and economic growth. While this is great news for the Town, it creates stresses on services that weren't designed to support such a large base. It is exciting to see how the Town is working to address this growth through the expansion of services and capital projects. I am personally working with a small but capable team on a variety of projects. I assisted in getting the FY 2023-2024 budget through approval, developed a method to track progress on the Town's sustainability plan, researched parental leave policies, and am working on developing a sustainable purchasing policy and assisting departments in creating business plans. I have also had the opportunity to visit other departments and learn about what they do – including code enforcement, police, fire, finance, and development services. As the summer progresses, I will continue to work on departmental business plans and sustainability projects among other assignments. I am excited to attend the North Carolina Local Government Budget Association (NCLGBA) Summer Conference in Beaufort in July.
Working for Holly Springs has been a great experience so far and I'm sure it will continue to be. The Town has an excellent staff – plus, many are Carolina MPA graduates!