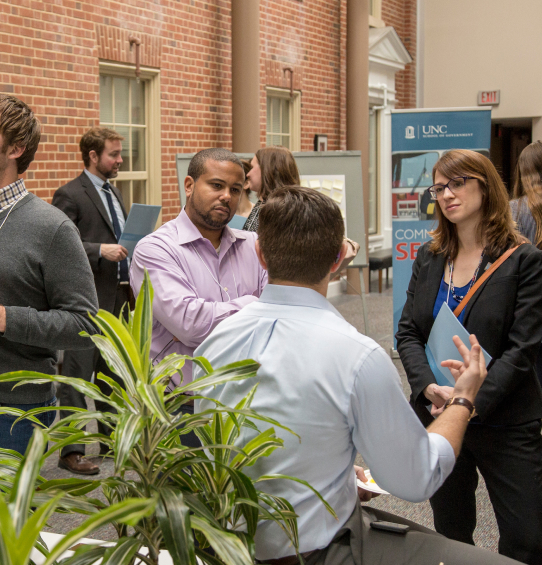 All applicants are automatically considered for program scholarships; no further action is required in order to be considered for these opportunities.
Scholarships are provided in varying amounts and go toward tuition reduction. They are made possible through generous contributions of alumni and friends of the MPA program. View a list of available scholarships for on-campus students.
Assistantships are opportunities for students to work with MPA or School of Government faculty on research and other projects in a paid capacity. The number of assistantships varies annually depending on budgets, grants, and project availability.
Program support offers will be provided at the time of admission, and nearly 100 percent of our incoming students receive some type of financial support. Amounts vary based on candidacy, contributions, diversity, potential for success, and academic merit, among other considerations.