Current student studies education policy in the Massachusettes House of Reprentatives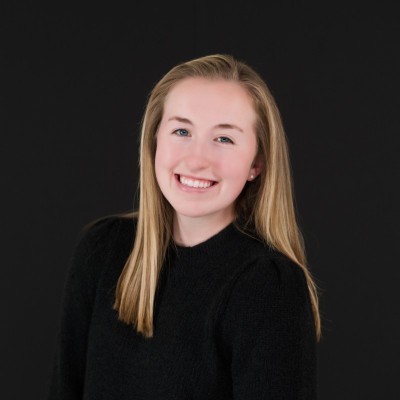 This post was written by current student Julia Murphy.
————————————————————————————————————————
After graduating from Providence College in 2021, I always knew that grad school would be part of my plan but I didn't know when. I began working in the Massachusetts House of Representatives for Rep. Smitty Pignatelli immediately after graduation and dove head-first into my career in public service. The job was exactly what I was looking for – relationship-based and people-focused. The ability to help people was incredibly fulfilling, and I learned so much so quickly. It was a bonus that Rep. Pignatelli represents the area of western Massachusetts where I grew up, so the issues we work on are close to home. About three months into the job, I recognized an academia-sized hole in my life. I loved work, but I also missed being part of a learning environment that challenged me to think critically and expand my perspective beyond what was on my desk on any given day. I also realized that I was not necessarily willing to give up the incredible on-the-ground experience I was getting through my job, so I began to explore part-time and hybrid school options.
I chose to pursue an MPA because I am passionate about doing and leading. As a political science major with a minor in public and community service studies, I developed the ability to translate complex, theoretical concepts into action and move the needle forward. Since implementation is a foundational principle of public administration, I knew that this was the track for me and that the MPA@UNC program was the perfect fit as I thought about my constantly evolving short and long-term career goals. The opportunity to be part of the world-renown School of Government and learn from experts in the field was so exciting, and UNC quickly became my top choice. In conjunction with my work in the State House, I was confident that this program would propel me and help me develop my aptitude for policy, my capacity to communicate effectively, and my ability to become a public service leader. The leadership component of the MPA program is what sets UNC apart and was a major selling point for me. In an era where courageous and moral public leadership is lacking, UNC is actively nurturing the next generation of public service leaders as they prepare to tackle the most pressing issues of our time. Now that I am just over halfway done with the program, I can confidently say that I have grown in my own understanding of my leadership capabilities and have been given opportunities to apply my learning in meaningful ways.
For my Professional Work Experience (PWE) requirement, I am working on a comparative analysis evaluating shared service and regionalization models for rural school districts, using the Southern Berkshire and Berkshire Hills situation as a reference point, which is where my boss represents. I have always had an interest in education policy, and focusing on these two models is relevant to the decisions that many rural and resource-insufficient districts face across the state and country. An interesting theme that has emerged in my conversations is the process by which these decisions happen – a particularly important point to discuss through the lens of public administration. While choices about the future of schools directly impact students and educators, they are rarely considered or included as important stakeholders. Consequently, there is a great deal of misinformation that can spread when these parties are not informed from the start and therefore, are less inclined to buy in down the road. The emphasis on a collaborative and community-based process was not an aspect that I expected this project to cover but I have come to realize that the final deliverable would be incomplete without it. I am looking forward to finalizing the materials for this project and sharing what I have learned.