UNC MPA Student Eugene Bradley Wins NASPAA Simulation Challenge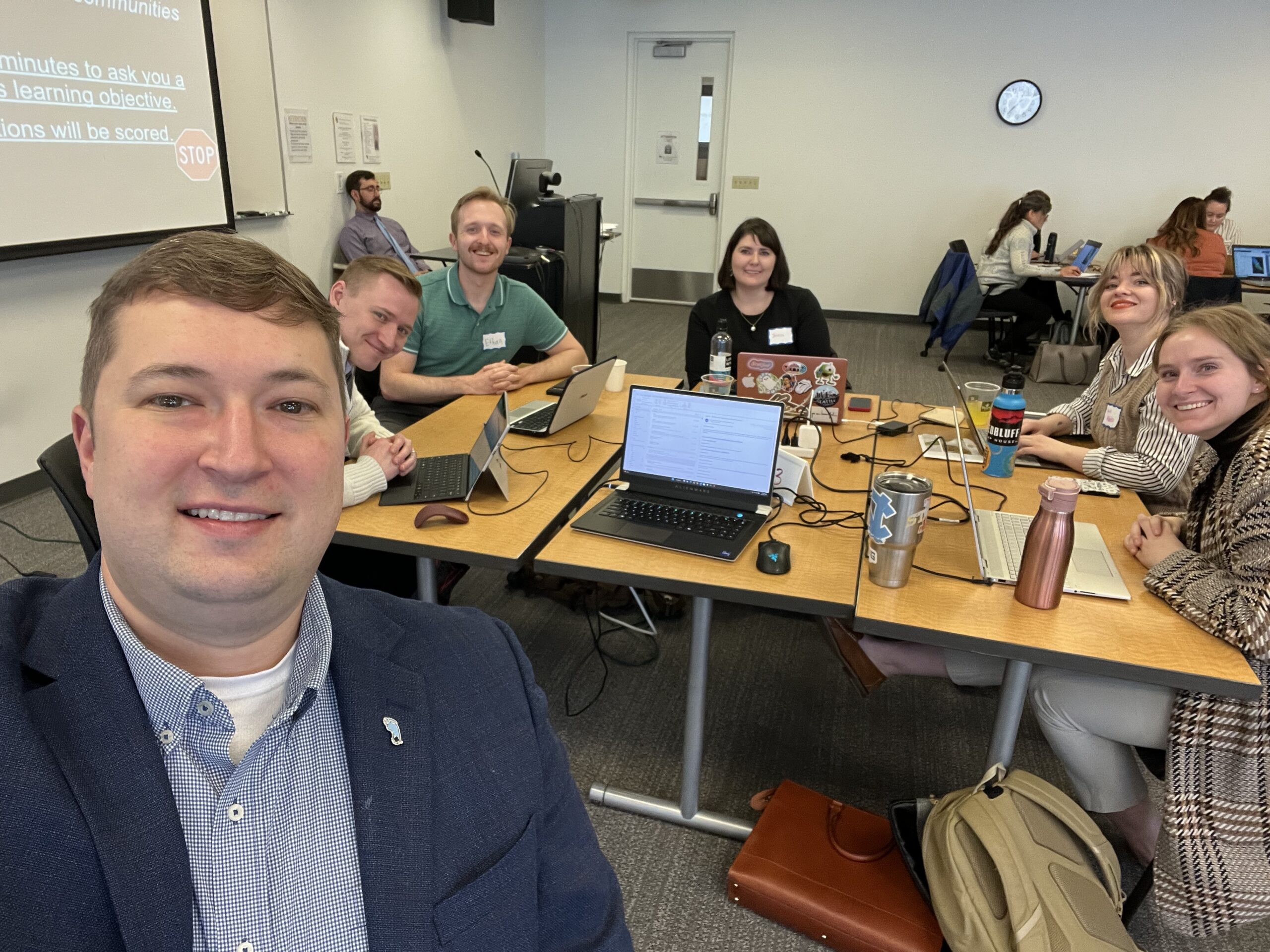 Eugene Bradley grew up close to Morehead City, North Carolina, where he lived until 2012 when he accepted a full-time Kansas Air National Guard position.  Currently residing in Lawrence, Kansas with his family, Bradley is now enrolled as an online student in the UNC MPA program.
Bradley decided to pursue the UNC MPA to help increase the opportunities once he retires from the military.  An active advocate for guardsmen in Kansas and across the country, he expressed a desire to continue serving the public, even after he hits two decades of military service.
"I am trying to seek out opportunities that will challenge me while also allowing me to work with a new set of people," he said.
Enrolling in the UNC MPA program has allowed Bradley to gain experience working in a non-military setting, particularly by competing in the NASPAA Simulation Challenge. This Challenge is an annual competition where NASPAA-affiliated programs invite students to participate in a competition with a cash prize to help solve a particular public sector challenge.  The 2023 topic—wildfires.
Bradley was placed with a team of five other students from across the country, and participants were placed in various roles within a town task force to build the mountain town's wildfire mitigation plan.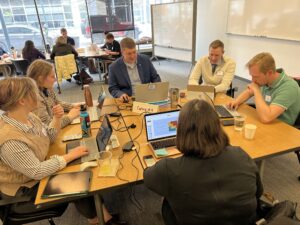 As in real-life public sector roles, the teammates had competing interests and goals as assigned before the competition. The challenge is similar in many other workplaces—how to balance multiple priorities within the group while putting together a collaborative plan to reach a shared goal.
Bradley's travel to the competition, held in Denver, Colorado, was supported and sponsored by the UNC MPA program's Malchus Lynn and Dr. Amanda Giannini Watlington Fund, an endowment established by alumnus Mal Watlington '69 and his spouse.  This endowment also sponsored the nomination of four other current students who participated in this year's competition.
Following the experience, Bradley expressed gratitude in stepping outside of  his comfort zone.
"More often than not, I bring back new tools or lessons that I can apply to my full-time position," he said.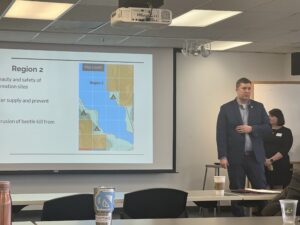 Bradley was also grateful to join a team with perspectives from incredibly diverse backgrounds. Ranging from actual wildland firefighters to more traditionally young graduate students fresh out of college, each contributed to the challenge with their differing perspectives.
"I learned a lot from this experience and especially my teammates," he said. "We had good respect for each other and balanced our competition goals well while also having fun, ensuring it was an effective mitigation plan."
With a focus of the competition being equitable policies, the teammates also learned how many underserved populations are often forgotten in the wildfire mitigation process.  The group learned what risks the disadvantaged community members saw, including higher risk of property loss, inhalation and health concerns stemming from prescribed burns, and other results made from decisions that affect the disadvantaged.
Bradley credited the UNC MPA program for teaching him the importance of equitable policies in balancing the needs of all interested parties.
"The immense opportunities in class to debate and discuss our material helped prepare me for intense discussions we tackled during our mitigation plan with people I had never met," he said. "I'm a better communicator, listener, and I can analyze things far better now when I hear from multiple sides."
After he graduates in December 2023, Bradley's plan is to stay with the military for at least another five years.  After his service, his goal is to return to North Carolina with his family to work in local government and—ultimately—enjoy retirement along the coast when his public service career concludes.