UNC MPA graduates celebrate Spring 2023 Commencement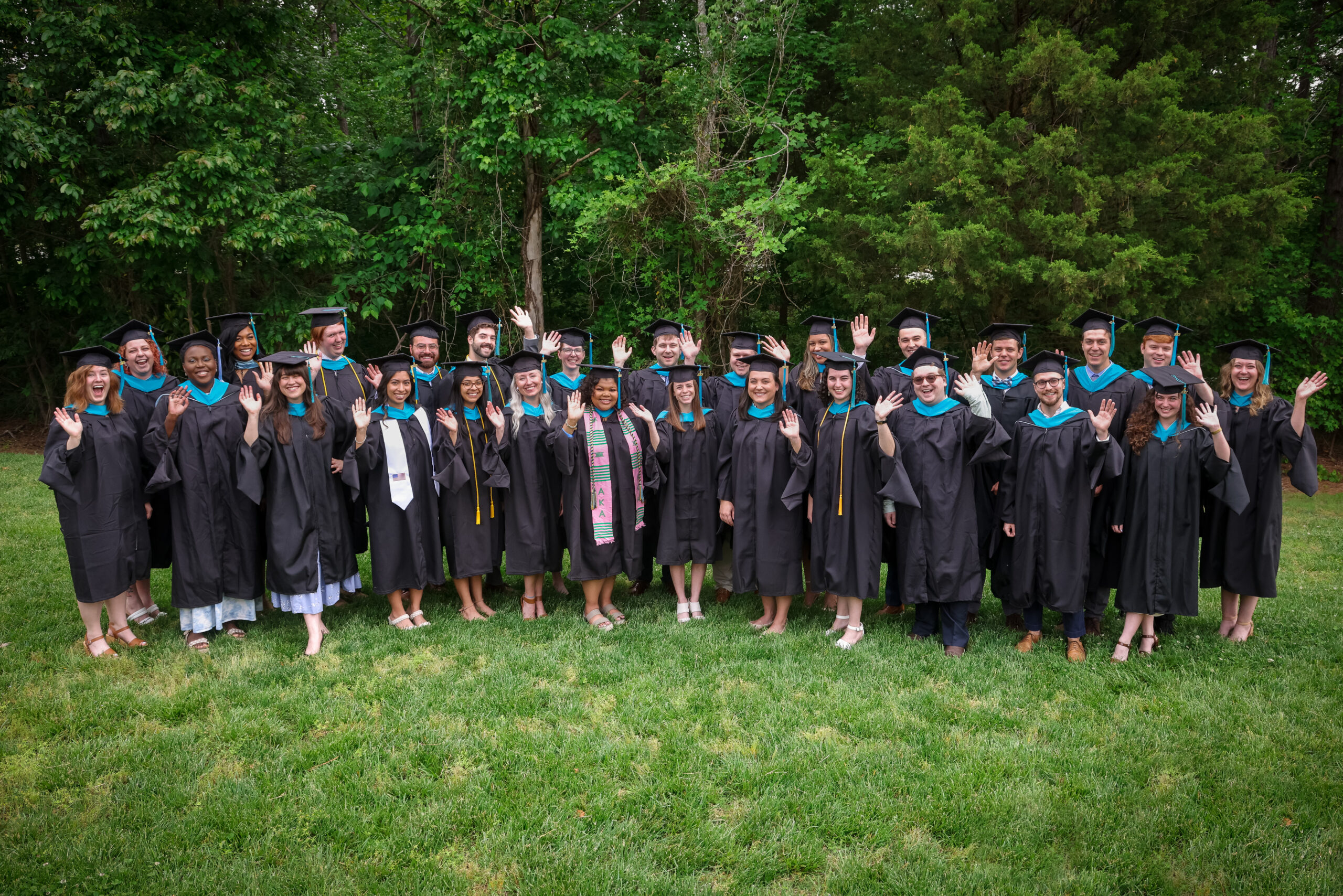 The UNC School of Government's Master of Public Administration Class of 2023 gathered with faculty, family, friends, and staff on May 13 to celebrate their graduation from the program.  The ceremony, held at the William and Ida Friday Center, honored 64 graduates, both in-person and online students.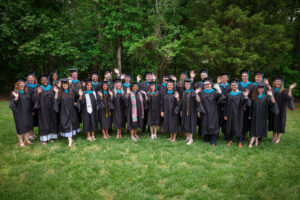 Honoring graduates 
 UNC MPA Director Willow S. Jacobson and School of Government Dean Aimee N. Wall welcomed and congratulated graduates for their achievements.  
Carl W. Stenberg, James E. Holshouser Jr. Distinguished Professor of Public Administration and Government, presented the Wright Research Paper Award, honoring the legacy of its namesake—former faculty member and public administration visionary Deil S. Wright.  
Stenberg presented the 2023 honor to Ben Lasley for his applied research project on Exploring Criteria for Assessing Collaborative Practices and Performance. Following graduation, Lasley will continue his career as an Environmental Protection Specialist with the U.S. Environmental Protection Agency. 
Exploring what is meaningful 
Peggy Merriss '82, Executive Director for the Georgia City-County Management Association, served as keynote speaker and discussed the importance of graduates exploring what work will be purposeful and fulfilling to them.  
"Think about what meaningful work is to you and why you want to do it so that you have a guiding principle and true north—because while there are plenty of days ahead of you, there will be some that are extremely challenging," she remarked. 
Merriss encouraged graduates to think beyond the basic and simple, to search for what is meaningful, and to commit to creating positive change.  
She closed remarks by urging the public service leaders sitting before her to contribute to making this positive change for all community members they serve.   
"It is incumbent [of them] to do it not just for some people, but for the most people in the most equitable, engaging, way." 
Student takeaways 
Following the ceremony, graduates Danielle Badaki, Sherese Bonner, and Ben Lasley expressed what they will take away from the MPA program.   
"This program has taught me the power of relationships, the ability to work across boundaries, and a passion for helping others," said Lasley. "I'm incredibly thankful that I found a wonderful support system in our cohort—lifelong friends."  
Bonner, a Presidential Management Fellow at the U.S. Department of Commerce, shared her gratitude for the program laying the groundwork to build a successful public service career. 
"This program taught me how to translate my passions into purpose. As a result of the exposure I received in public administration through my jobs, professional work experience, and coursework, I now have a more defined career path that will set me up for success in the future." 
Badaki, a client specialist for Fountainworks, reflected upon the strength of community within the program. 
"The MPA program allowed me to cultivate relationships and build critical skills to become a public servant. Through this program, I was able to build a community that supported me short-term, in my education, and long-term, through my career."  
The School of Government and UNC MPA program extend their congratulations and warm wishes to all graduates of the Class of 2023.