UNC MPA Graduate Sherese Bonner Carries Program Experiences to Presidential Management Fellowship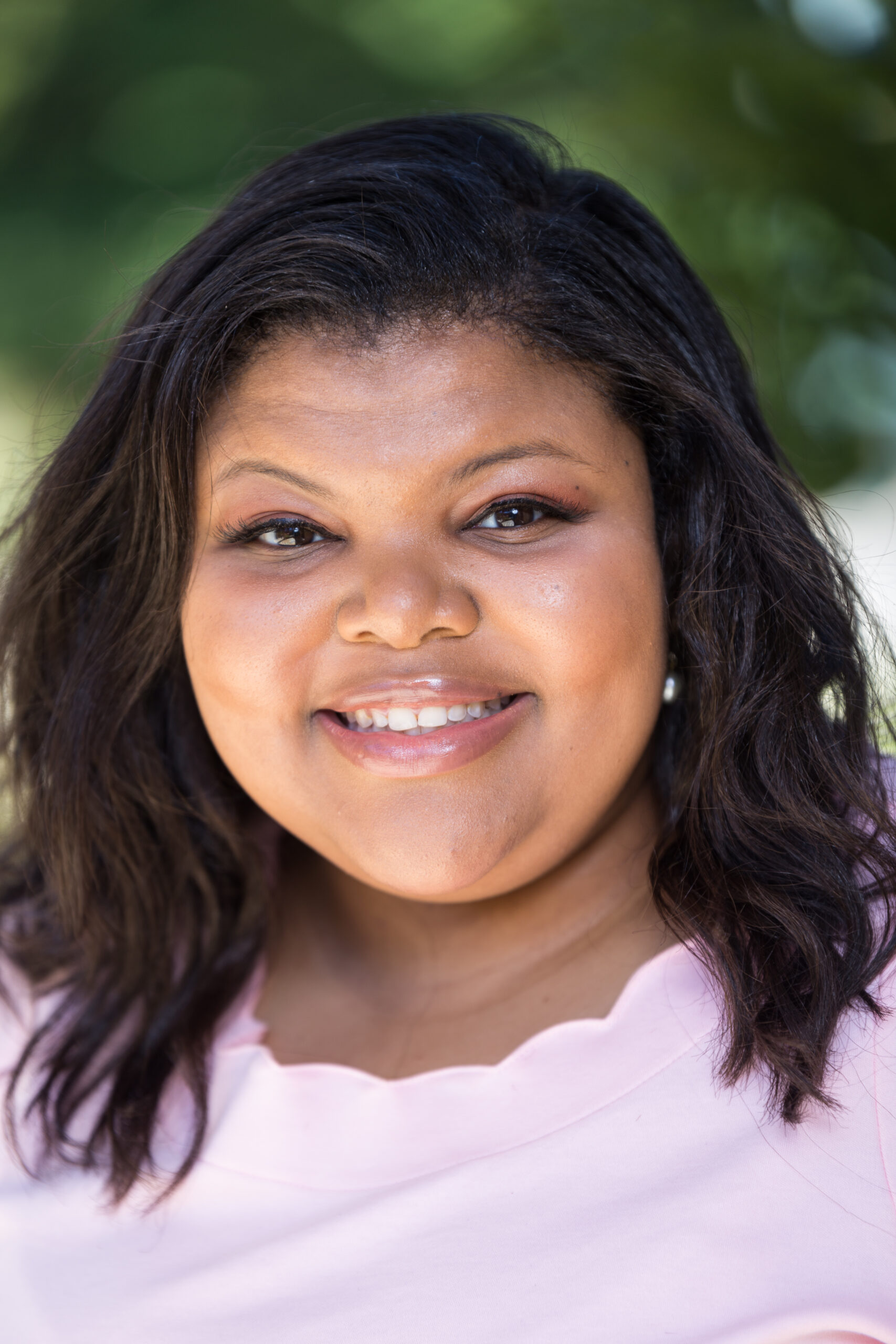 When North Carolina native Sherese Bonner graduated with an undergraduate degree in public policy from the University of Virginia, she came to two conclusions: she wanted to learn how public policy was implemented, and she was ready to come back to North Carolina. Those conclusions led her to the UNC Master of Public Administration program.
"I wanted to learn how we bring programs and policies to life through implementation," Bonner said. "I am also from North Carolina and grew up right outside of Charlotte. I knew I wanted to come back eventually, and a great way to do that was to complete my graduate studies here."
Bonner is one of 37 UNC MPA graduates who will receive their degrees this weekend in Chapel Hill. She has used her rich and varied experiences—including a Professional Work Experience (PWE) with the Federal Reserve Board, a John M. Belk Impact Fellowship, serving on the program's Diversity Committee, and serving as a Research Assistant for the Local Government Workplaces Initiative (LGWI)—to secure a finalist position with the U.S. Presidential Management Fellows (PMF) program. The inaugural Flo Miller Diversity in Public Service Scholarship recipient, Bonner has found many ways to apply her experiences in the MPA classroom to practical, real-world work.
Among her most meaningful experiences was her summer PWE with the Federal Reserve Board, which she continued during the academic year. Bonner began assisting with operations in the Large Institution Supervision Coordinating Committee. While working with human resources, she created a senior leadership onboarding manual, planned a training expo for bank regulators, and planned and hosting team-building activities. When the fall semester began, she transitioned to work with the Corporate Governance and Secretariat Team, where she worked on a policy gap analysis and joined senior leadership meetings.
"It's been a tremendous and wonderful opportunity," Bonner said. "I have been able to directly apply what I've learned in courses like Organizational Theory and Human Resources Management. It's one of the best experiences of my graduate school career."
With ongoing economic instability in the post-COVID era, Bonner also values the opportunity to watch the Federal Reserve response. "There is so much going on in our financial system, and I've had a front seat to what top decision-makers are thinking and doing in this really unique time. It's been an amazing experience."
Relationships with School of Government faculty, including Kimalee Dickerson and Leisha DeHart-Davis, were a valuable part of Bonner's experience. She worked with DeHart-Davis in LGWI to carry out workplace climate surveys and advise local governments on best practices to improve workplaces. Her experiences with the initiative provided hands-on experience that directly translated to internships and fellowships.
"Dr. DeHart-Davis really trusts her research assistants to take on important projects, communicate with clients, and assist with deliverables," Bonner said. "We're meeting a critical need for local governments and that experience was very impactful. It added so many tools to my toolkit that I can carry forward in my career."
Bonner also credits Dickerson for impacting her graduate school experience as advisor to the program's student Diversity Committee. Through Dickerson's "fantastic advice and support," the committee put on a multitude of events for MPA students this year that tied diversity and equity to the public administration workplace.
Bonner also served as a John M. Belk Impact Fellow during her time in the MPA program. The fellowship serves as a training ground for future social impact leaders, placing students from graduate schools, four-year institutions, and community colleges in positions to support and advance education initiatives. Working in the Office of Governor Roy Cooper, Bonner assisted with an array of initiatives under the workforce policy advisor.
"I was able to work on projects related to early childhood transportation, youth apprenticeships, HBCU and minority-serving institutions, and prison education programs," Bonner said. "It was great to apply much of what I studied during my undergraduate career and there were many connections to commerce that I'm hoping to use in my future work."
The next chapter in Bonner's journey will take her to Washington D.C. as a Presidential Management Fellow. PMF is the premier leadership development program for individuals launching careers in federal government. After a rigorous testing and interview process, Bonner landed a position in the Department of Commerce, working in the Office of Secretary Gina M. Raimondo. Her work as a program analyst will allow her to apply her MPA and professional experiences to policy implementation within the department's 13 bureaus.
"Many bureaus need support with financial management, HR, contracts, risk management, and data governance to ensure smooth policy implementation," Bonner said. "I'll be working on a cross-cutting team to assist with this work in the Implementation Coordination Office."
Bonner's time in the classroom may be complete, but she will take her UNC MPA experiences with her every step of the way.
"I love North Carolina. UNC is a top tier institution and it was my dream school growing up. It felt like a full circle moment to end my time in higher education with a degree from Carolina."