Student Snapshots: Meet Four of UNC MPA's Newest Tar Heels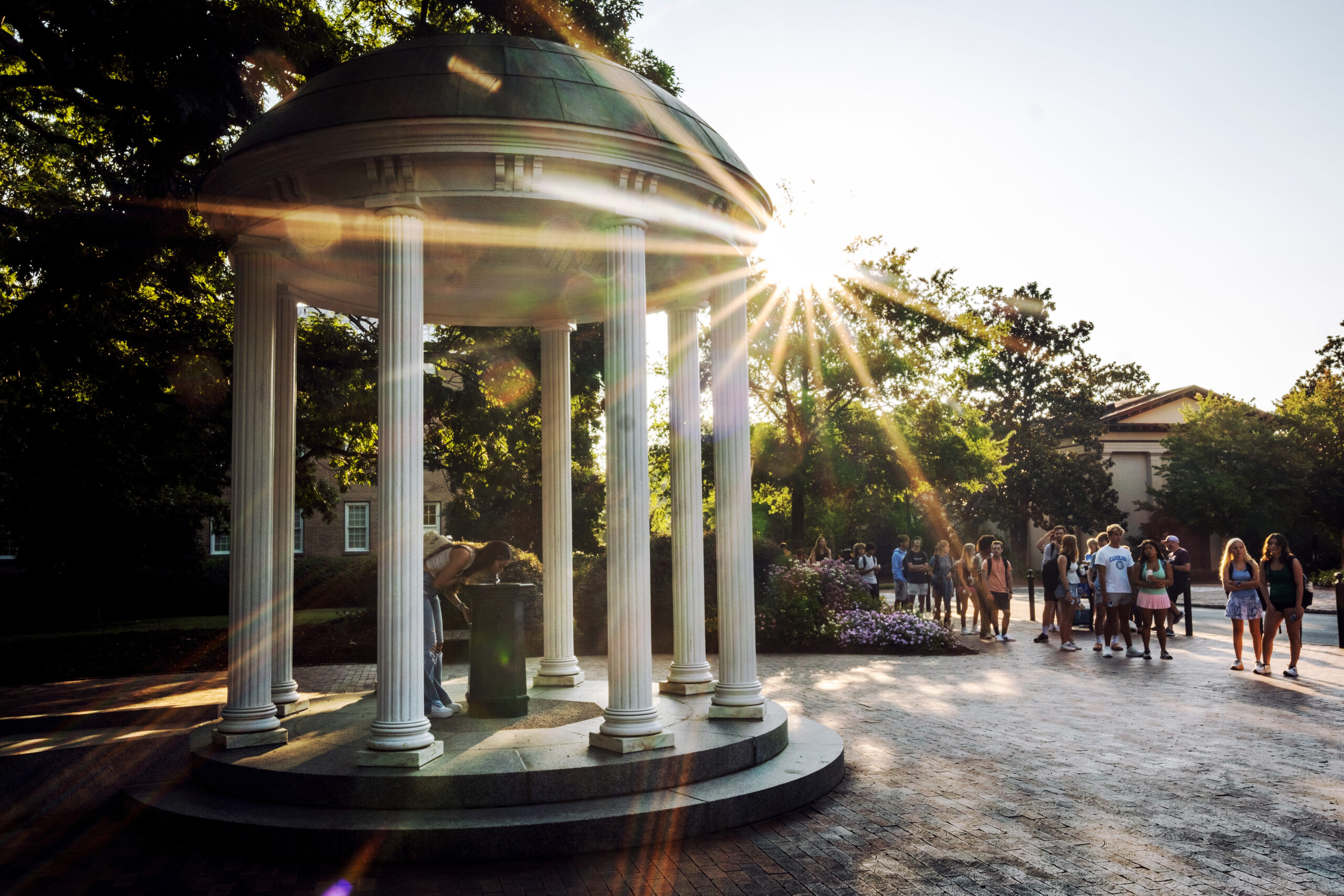 The waning days of August bring new academic terms for students enrolled in both the on-campus and online formats of the UNC Master of Public Administration program. UNC MPA students represent a wide range of professional experiences, academic disciplines, interests, and career ambitions—but all are bound by a common interest in public service.
Below, we caught up with some of the newest Tar Heels joining the program this fall both in-person and remotely. Read on to meet a few of these current and future public service leaders.
---
Skye Allan
Hometown: Denver, North Carolina
Alma mater: UNC-Chapel Hill
Degree: Bachelor's degree in psychology and English with a minor in creative writing
Where were you before you joined the MPA program?
Prior to returning to UNC, I was participating in a two-year fellowship with the Town of Spencer through the School of Government called Lead for North Carolina. I am continuing to work for the Town while I complete my MPA.
What are your areas of interest in the program?
My primary interests are community development, resident-retaining downtown development, public art, and placemaking projects. I am currently in the process of developing a downtown mural walk in Spencer that will encourage visitors to the North Carolina Transportation Museum to come across the street and engage with the community.
Brianna Beadle
Dual degree with City/Regional Planning
Hometown: Coral Springs, Florida
Alma mater: Florida Atlantic University
Degree: Bachelor's degree in criminal justice with a minor in political science
Where were you before you joined the MPA program?
Before graduating (from FAU), I was involved with two organizations: Color of Change and Florida Student Power Network. These groups are what really got me involved in community organizing and gave me a first-hand view of problems in my community. I saw how little trust community members had in the government to enact effective change and wanted to act as a bridge between community needs and actions. After graduating, I continued working with those organizations as well as others, where I got to lobby in Tallahassee with state legislatures, participate in monthly citizenship drives to help immigrants in South Florida gain citizenship, and other community organizing efforts.

Why did you decide to get your MPA at UNC?
I knew I wanted to stay in the South to see how other states were handling their own issues and how those solutions could translate to Florida, so that is what drew me to North Carolina. UNC's MPA program emphasizes practice and theory in a way that is unique from other programs; that made me confident that I would be equipped upon graduating with the skills I need to be an effective advocate for the communities that I want to fight for. I am most interested in community and economic development at either the local or state levels because of my specific focus on being an advocate for the most disenfranchised groups in Florida.
Francis "Mac" Boggs
Hometown: Raleigh, North Carolina
Alma mater: Appalachian State University
Degree: Bachelor's degree in criminal justice
Why did you decide to get your MPA at UNC?
During my time as an intern with the Charlotte-Mecklenburg Police Department, I was able to interact with high-achieving department officers, many of whom I found had something in common: a master's degree in public administration. After this experience, I realized to become the best law enforcement officer I could be, as well as reach the highest levels of law enforcement, I too would need to attain an MPA.
I initially had many questions about how I would fit into UNC's MPA program, as a career in law enforcement is atypical of UNC MPA students. (Director of Admissions) Cara Robinson answered all my questions and put me in contact with current students, who assured me that the program would be beneficial to my career aspirations. A constant refrain that I heard attached to the UNC MPA program was that once you were a part of the program as a student, the program would do everything in its power to help you succeed. This gave me a great sense of comfort with the program and made the decision to attend UNC a simple one.
What are your areas of interest in the program?
I am interested in a career in federal law enforcement after the MPA program. Leadership is invaluable to law enforcement. Being able to communicate professionally, work within and lead a team, and inspire fellow officers and citizens are all critical components of leadership in policing and are skills that I am confident will be sharpened through the MPA program.
Joy Garretson
Hometown: Birmingham, Alabama
Alma maters: Mississippi State University (B.A., M.A.), University of Southern Mississippi (MLIS)
Degrees: Bachelor's degree in English, Master of Arts, Master of Library and Information Science
Why did you decide to get your MPA at UNC?
I decided to get my MPA at UNC because I want to build my leadership skills and learn more about how to build strong foundations for public organizations. I have seen what solid ground-level support can do for an organization, and I want to become that source of support in the organizations where I work. I am also really interested in building community both within organizations and between public entities and their communities. I love this work and want to build my strategic planning, organizational management, and personnel management skills.
What are your areas of interest in the program?
I am currently the library director at the Hocutt-Ellington Memorial Library, a municipal library in Clayton, North Carolina. I am especially interested in organizational management, internal communications, and community engagement. I believe that organizations that focus on building strong, connected teams are effective and responsive to the public.