School of Government Faculty Share Top Listens and Reads from Summer 2023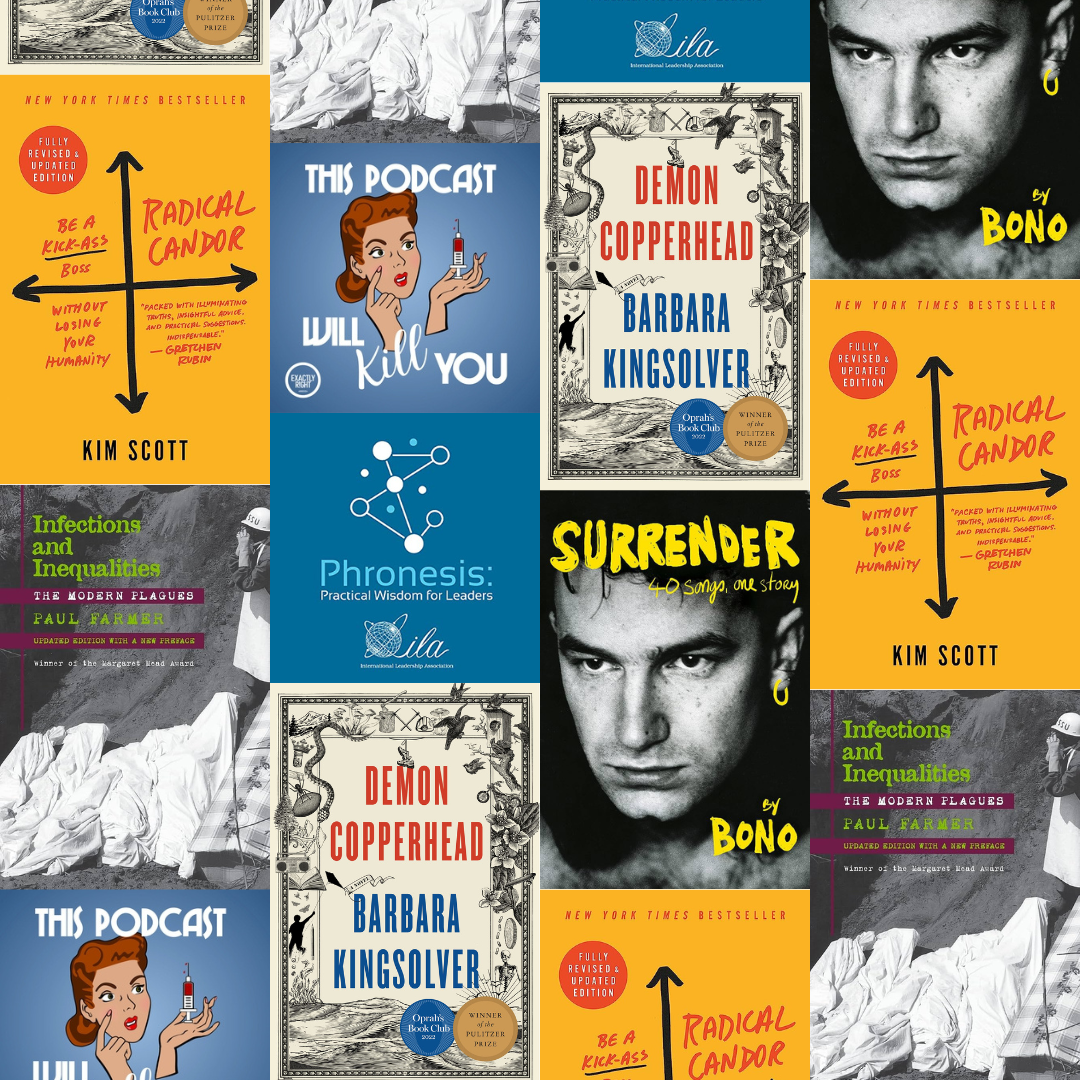 As the University prepares to welcome back faculty, staff, and students to campus, the School of Government recently checked in with many of its own faculty to find out how they continued reading, listening, and learning during the slower, warmer months of the year.
Hear below from our faculty about what books, publications, and podcasts caught their attention this summer.
Melanie Crenshaw, Teaching Assistant Professor
"This summer, I have been reading The Jurisprudence of Sport: Sports and Games as Legal Systems by Mitchell N. Berman and Richard D. Friedman. The book explores the intersection of sports and the law to learn about and teach legal systems. "Formalized sports systems at every level are institutions designed to facilitate and regulate complex behaviors, principally by means of formal rules promulgated in advance by rulemaking bodies and enforced by independent adjudicators." (Berman, Friedman) I became interested in the idea of using sports to teach the law because I teach rules of civil procedure to magistrates who are primarily not lawyers. The rules of sports and games give them context to which they can anchor their new knowledge of legal rules of procedure.
"To improve my teaching, I often listen to the podcast 'The Cult of Pedagogy' by Jennifer Gonzalez. The podcast was recommended to me by a friend who is himself an excellent instructor with the NC Department of Public Instruction. The episodes explore topics such as how to improve teaching with PowerPoint and how to keep students engaged. I have applied what I have learned from the podcast when designing my courses."
Kirsten Leloudis, Assistant Professor of Public Law and Government
"This summer, I've been listening to episodes of 'This Podcast Will Kill You'  when I go on my evening walks. It's a woman-led podcast that delivers highly detailed and heavily researched episodes on disease ecology. The podcast team has also recently branched out to include episodes on the history and science of certain medications. As someone who would've loved to have been an epidemiologist in another life, I'm obsessed! My favorite episodes thus far are the ones on rabies (season 2) and on Tylenol (season 6).
"I've also recently been re-reading Infections and Inequalities: The Modern Plagues by Paul Farmer, which focuses on inequitable access to treatment for tuberculosis and HIV for those living in poverty around the world. I first read this book in high school and it's what sparked my interest in public health. Although Farmer's book is over two decades old, his analysis of the systems that inform who gets access to health care and who does not is still relevant and on point."
Ricardo S. Morse, Professor of Public Administration and Government; Director, LGFCU Fellows Program
"I've been listening to a lot of episodes from the 'Phronesis: Practical Wisdom for Leaders' podcast, hosted by Scott Allen, a management professor at John Carroll University. It is easily my top-recommended leadership podcast and features interviews with the best leadership scholars from around the world. It's great to hear conversations with the authors of the research I read and use in the classroom, and those conversations often spark ideas for how I can improve what I'm doing on the leadership development front here at the School.
"As far as my summer fun reading, I recently finished Bono's memoir Surrender, and found it to be so much more than expected. Sure, I grew up with U2 and have been a fan since the early 80s, so I was bound to like it. But I didn't expect the great writing with many laugh-out-loud moments, interspersed with some truly deep and poignant wisdom. It was a great read. One of the best books I've read in quite some time."
Kristi A. Nickodem, Robert W. Bradshaw Jr. Distinguished Term Assistant Professor of Public Law and Government
"This summer I've been reading Barbara Kingsolver's Pulitzer Prize-winning novel, Demon Copperhead. It is a coming-of-age story set in the mountains of southern Appalachia, where the young hero faces poverty, domestic violence, involvement with the foster care system, and addiction. Kingsolver paints a vivid portrait of a childhood profoundly shaped by the opioid crisis, which has disproportionately impacted the Appalachia region.
"As someone who grew up in the Appalachian mountains, I particularly appreciate how Kingsolver interrogates the economic exploitation of the region and challenges reductive stereotypes about the people who live there. Though the novel is punctuated by tragedy, it is also a compelling tale of resilience, humor, and imagination in the face of overwhelming adversity."
Aimee N. Wall, Dean
"I have a stack of leadership and team-building books on my bedside table these days and they all have helpful insights. My favorite so far is Radical Candor by Kim Scott.
"I was drawn to it initially because of the focus on honesty, communication, and trust. But the core message is also deeply connected to our humanity: how we show up for ourselves and how we show up for others. While this book is included on many leadership book lists for women, the messages are truly universal."