Making Local Government More Transparent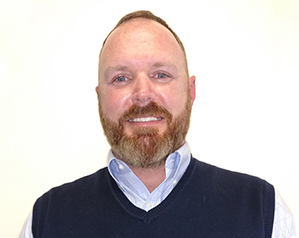 When challenged to put theory into practice for his professional work experience requirement at MPA@UNC, Joseph Pierce knew exactly what he wanted to do. Committed to transparency in government, the Holly Ridge, North Carolina, town manager wanted to help citizens understand how their local government worked so they could make it work for them.
Launching a Citizen's Academy
To advance this goal, Joseph created Citizen's Academy, a six-week program aimed at educating citizens about the functions of their local government.
The program offers a high-level view of what administrators and the legislative body do to make the town continue to run, and allows citizens to meet with government leaders and department heads to ask questions about how spending priorities are set and decisions made.
"They can't say enough about how much they appreciate it," Joseph said of citizens and local leaders who use it. "I think that it has been the biggest tangible thing that I've been able to produce for the town."
Experiencing the "Give and Take" of an Online Program
The academy may be one of the most tangible outcomes that came out of his experience with MPA@UNC, but Joseph says it's not the only one.
"The typical online student is a practitioner," he said. "They're already in the field. They're working. They're doing something good with a nonprofit or for the public. So they have that practical experience that really adds a specific dynamic to the program."
With 14 years in the military, 10 years in law enforcement, and an MS in Management Science behind him, Joseph brings a lot to that dynamic himself. Those years in law enforcement—including a stint as assistant police chief—taught him how to navigate the political environment while interacting with the public and elected officials.
"I was able to direct, guide, and manage a group of people in a sometimes very volatile environment," he said.
Reflecting and Looking Ahead
As he looks forward to graduating in May 2018, Joseph says his family and MPA@UNC's online format made it possible for him to continue working while pursuing his degree.
The father of four boys—ages 6 months to 7 years—says, "I didn't do it alone. I can tell you that. I've got terrific in-laws who helped out with the baby. And my wife's been a terrific supporter, juggling her work, finding babysitters, and covering when I was busy with work or school. We're both UNC grads, so she understands the quality of the education here."
After graduation, Joseph will take those lessons and the Citizen's Academy concept with him to serve as the town manager of Burgaw, North Carolina.